Post by Monkey_Feyerabend on Dec 14, 2019 17:42:13 GMT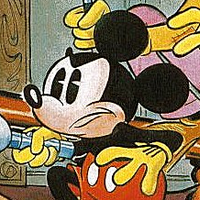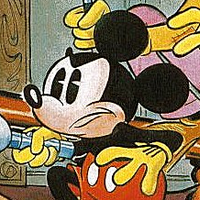 inducks.org/story.php?c=I+TL+3337-1P
This is intriguing. What makes it particularly grownup-oriented in your mind? It's certainly not obvious from the INDUCKS page.
I read the opinions on Rota's story on the Italian forum, out of curiosity.
The few people posting were satisfied not only by the art (rarely, almost never, seen on Topolino in these days), but also by Donald's characterisation. Something like "finally a truly clumsy and choleric Donald". On the other end, without much complaining, they all noticed that the story is a collection of gags in a surreal atmosphere without much plot.
Funny how these comments capture the clear difference between the north-european duck stories - of which Rota is somehow a peculiar exponent - and the Italian ones. The former tend to be a bit more faithful to the characterisations of the ducks from Barks, but luck desperately in interesting plots (I feel they do not even try). The latter work more on plots, but their ducks are so shallow in personality. I honestly do not know what is worst.

I also fear that one day the two sides may start to converge towards a unicum where they share their two flaws (shallow characterisations
and
poor childish plots), instead of putting together their two merits. Whatever, we do not really need to read new Disney comics (and the old good ones by people like Rosa and Barks are on our shelves already). There is so much greatness in the language of comics today, from North American independent/graphic novel scene to European comics, not to mention the golden age that mangas are living right now. If Disney does not innovate itself, well, amen. Nothing lasts forever. Nothing should. I would rather see Disney comics disappear with dignity than becoming - for instance - the narrative tragedy that mainstream US comics are today (I am talking of Marvel and DC, all that super-duper stuff that should have died physiologically in the 80's).