Post by Zantaf on May 6, 2017 19:03:07 GMT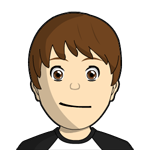 That's interesting. Can someone upload a copy of the text that introduces the family tree? I only know of
this version
, and here Rosa didn't mention the name Abigail.
Well, in this case Rosa chose Della over Dumbella because the latter sounded stupid, and this has nothing to do with the fact that the newspaper comic using Della predates the animated short using Dumbella by few months: even in an alternate universe where the animated short predated the newspaper comic, I'm pretty sure that he would have still chosen Della over Dumbella.
As for Barks' Thelma... well, that name never appeared in a comic or cartoon (unlike Della and Dumbella), and was more like a placeholder name (Barks didn't remember her original name, and he couldn't google it... in the 1950's!) than a conscious name change. Plus, Della Duck sounds better than Thelma Duck. So, yes, in this case he chose the first name used.


I TL 2423-3
)
(Donald Duck Adventures (Gemstone) # 16, January 2006).
Oh, now I see it. Your message was published when I was writing my last one (which took a long time as it was overly long), so I didn't notice yours.
According to Inducks, these are the first four stories with Battista that were published in the USA:

1) The Old West Diary of Goofalo Bill (I TL 1780-AP), Goofy Adventures 7 (December 1990)
2) The Money Ocean (I AT 215-A), Uncle Scrooge 266 (May 1992)
3) Magica's Hot Plot (H 98287), Uncle Scrooge 332 (July 21, 2004)
4) The Bronze Gate (I TL 2423-3), Donald Duck Adventures (Gemstone) 16 (January 2006)
So, you say that the third story calls him Albert and the fourth story calls him Quackmore. Is he called by name in the first and second story, or he is unnamed? And do we know who translated "The Bronze Gate"?
EDIT: I see that Baar Baar Jinx already asked the same question, and Zantaf already answered "Unfortunately there are no translation or dialogue credits."
As for "Magica's Hot Plot", you say he is called Albert, and an Inducks scan of the first page confirms this is true. I also see that in the orginal version he is called James, despite the fact that Battista's official Dutch name is Bertus. Well, Inducks also lists three alternate Dutch names (Albert, James and Van Stoetewolf): the name James is listed as having appeared only in the Dutch translation of one story (I TL 1886-A, published in 1992 in both Italy and the Netherlands), but these lists are often incomplete, and indeed this one is incomplete since we just saw that at least one story (Magica's Hot Plot) is missing. It may also debated whether he is meant to be Battista since he is a bit different from his Italian counterpart, but he is similar enough to be him, and the difference would be caused by different art styles. In the Italian translation of this story he is called Battista.
The name Albert in "Magica's Hot Plot" and in at least one Dutch translation may come from the fact that in older Italian comics Scrooge's butler was sometimes called Alberto rather than Battista. Anyway, in the English version of "Scrooge's Last Adventure" (published in Italy in 2013, and in the USA in 2016), translator Jonathan Gray and editor David Gerstein solved the contradiction of the character having two names (Albert and Quackmore) in American comics by saying that Albert is the first name and Quackmore the surname.
And speaking of names for Scrooge's butler(s): what is the original name of Scrooge's butler from this untitled 1954 story drawn by Bradbury? I only know that he is called Battista in the Italian translation.
1) "The Old West Diary of Goofalo Bill" from Goofy Adventures #7 is actually a heavily cut version of the 12th and last epissode of "The Search for the Zodiac Stone" (
I TL 1780-AP
) containing only the 12 pages where Goofy talks about his frontiersman ancestor Goofalo Bill. No ducks appear that episode anyway and certainly no Battista\Quackmore. The Inducks appearances list refers to characters that appear in all 12 parts of the story.
2) In Marco Rota's "The Money Ocean" (
I AT 215-A
) from Uncle Scrooge #266 & #267 Scrooge's butler remains unnamed but it seems to me that he is supposed to be the same as the one from "The Seven Cities of Cibola" (
W US 7-02
). He certainly looks a lot more like him than "
Alberto
" (Scrooge's first "Italian" butler) or "
Battista in Cimino scripts
", who I presume is Battista's\Quacmore's first incarnation before Cavazzano gave him the look that is widely used today in "Zio Paperone e il ricupero... armato" (
I TL 904-AP
). Here's the 10th page of the story:
What's interesting is that when the butler from W US 7-02 made his second and only other "official" (per Inducks) appearance in the U.S. in Miquel Pujol's "Passport To Lisbon" (
D 92383
) from Uncle Scrooge #354, he was given the name Pennyworth (localization by Don Markstein).
Back to Marco Rota, he did use the "Cavazzano" (Cavazzanesque?) Battista\Quacmore in "The Bigger Operator" (
I TL 977-A
), published in the U.S. in Uncle Scrooge # 410, which was first published in Italy two and a half months before "The Money Ocean":