Post by schizo on May 20, 2018 16:03:20 GMT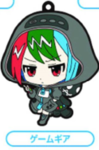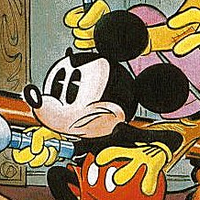 Scrooge's appearance was not a disguise for instance, he really did look like Donald back then. Not only is there no mentions of disguises, the original story also states the initial meeting between Scrooge and Bombie took place 70 years ago. Meaning Scrooge would be close to or over 150 years of age if he was an old man back then.
Rosa also tries to add a tragic backstory to the chief of the voodoo tribe, when Barks heavily implied he and his tribe were rotten and mean people and deserving of what Scrooge did to them.
"Misinterpret" implies it's accidental, but these are very intentional changes. In nearly every other depiction of a young Scrooge, be it by Barks or Rosa, he never looked like Donald, which is why Rosa went with "it was a disguise". And the tragic backstory is an attempt to use the story still, while addressing the racist imperialist nature of what Scrooge did and of Voodoo Hoodoo, where Scrooge's just happily remembering having tricked and stolen from a village of stereotypical cartoon evil savages.
Rosa loves Barks' works and he tried hard to keep to what they established when doing Life and Times, but he's the first to explain that it's just impossible to do it perfectly- early Scrooge stories by Barks, where Barks was still exploring the character, contradict later stuff, and Barks overall wasn't concerned about "continuity", so Rosa had to intentionally ignore and alter a lot of elements to make his story work.
Barks' Scrooge remembering this event with fondness while Rosa's Scrooge feeling great shame about it is another inconsistency between the two stories.
In several flashbacks/prequels such as the ones about the gold rush in Yukon for instance, Scrooge has no glasses and little or no sideburns, and thus bears similarity to Donald.
I still think "misinterpret" was the right choice of word, cause to me it seemed like he was missing the point. At least in regards to the voodoo tribe.
Achile Talon
explained this fairly well, so I'll just quote him:
"You see, this rationalization is all based on the fact that what Scrooge did is evil. And the thing is, Barks's story really doesn't support this interpretation. First, there is the fact that Foola Zoola is this evil witch-doctor who is basically the villain of the story, and for that matter wouldn't look out of place in a line-up of Disney villains also including Jafar, Cruella De Vil, Maleficent and the likes. And then, there's the fact that everyone else in Africa seems to fear and hate this tribe, too; and there are also those rumors that Foola Zoola leads raids and plunders to nearby villages that the Ducks hear at the airport. Had Scrooge succeeded in getting rid of Foola and his men, he would have been seen as a savior by literally everybody else on the planet.
Why this is uncomfortable is because it implies that the Voodoo Tribe is unredeemably evil, and that Scrooge's "Those savages were made" line and its next-of-kins are right. And they sound so despicably racist to modern ears ! But what one must understand is that though it's racist from our point of view, in this universe of fiction, all those things are true. You just can't blame characters who appear to us as racist, when through some whim of a racist author, the universe they are in really works like that.
Do bear in mind that I'm not saying Barks was racist, or that this story was especially racist, but it just contains clichés that are racist — namely, the evil voodoo tribe and its evil leader. It's racist from our point of view… but in-story, it's not: the evil voodoo tribe is evil, and making us feel sorry for them is missing the point."