Post by The Moose on Feb 6, 2019 20:43:08 GMT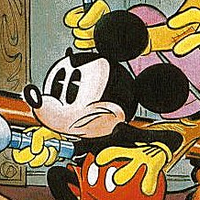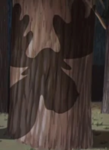 Not necessarily — though for all we know
Marley
Cheeryble
could
be dead by 1973, since his only appearance was much earlier than that. The story mentions that there were fourteen other potential heirs the executors contacted before Donald, all of whom received only a miserable handout while learning that the fortune would go to the cat. With none of them wanting the fortune badly enough to put up with said cat as Donald attempts to get the $1000/month deal. One of those, for all we know, could be her husband.
Anyway, I propose that Evelyn
was
in fact Scrooge's sister but Donald didn't
know
that at the time. The letter seems to mention "your aunt Evelyn" without a last name; if she's an older sibling who left the McDuck home pretty early on, it's plausible that Donald wouldn't really know of her existence. After all, Scrooge is hardly inclined to tell stories about his sisters, as we well know. And if she was even born by the time Evelyn left, Hortense wouldn't really have any memories of her.
Considering how crazy his family tree is, it's not surprising at all that Donald would take news of having a rich, dead Aunt Evelyn in stride without worrying overmuch about the particulars. Compare (and I know some people want to decanonize Don Rosa's tree on this point, but compare) the fact that it took Donald making a conscious efforts to explore the distant reaches of his family tree for him to learn of his first cousin Whitewater's existence.
Interesting. I didn't there were fourteen other potential heirs as I hadn't read the story and was basing what I said off of what you've said on this thread and in the wiki article. I am curious to know what Scrooge's reaction was to Donald's gloating, as that would probably affect whether or not I can view Evelyn as being his actual sister or not.