Post by alquackskey on Jul 1, 2021 17:10:04 GMT
Feathery Society Weekly Discussion Thread
Week 5Main Subject
The New Laird of the Castle McDuck - Don Rosa (1993)
I.N.D.U.C.K.S Link (D 92191)
The fifth chapter in "The Life and Times of Scrooge McDuck" - Scrooge, having sold the Anaconda Copper Mine for the sake of his family, has returned home to Scotland to help them. As it turns out, the family have been late in paying their taxes on the Castle McDuck - and have very little time before those taxes will be paid by the Whiskervilles, who intend to take the castle for themselves!
Unfortunately, in a duel for the Clan's honour, Scrooge meets his demise sue to the interference of Sir Quackly - only to be greeted by Sir Quackly himself in the afterlife, and several other deceased members of the Clan McDuck. After a heated debate, the Clan agrees to give him another chance at life.
With everything squared away, Scrooge resolves to leave Scotland once more - in order to chase another rainbow.
What would you say are the highlights of this chapter? Are there any moments, panels etc that you think are underappreciated? Perhaps
over
appreciated?
How do you feel about the story in the grand scheme - how do you feel about Scrooge's personal progress in this chapter? How does it stand as an individual story, and how does it stand as a chapter in a saga?
How do you feel about the presence of the Clan McDuck in this chapter? Did you enjoy seeing the interactions between them? Was their presence welcome, or did you find it to be unnecessary in the overall story?
And, of course, any thoughts not covered here are welcomed and encouraged!
Secondary Subject
The History of the Clan McDuck - Don Rosa (1994)
I.N.D.U.C.K.S Link (D 91308S)
Originally intended to be pages 1-7 of "The Last of the Clan McDuck", these pages detail the history of the Clan McDuck from 122 AD onward.
The 'story' goes into great detail on the Clan McDuck - though likely not exhaustive - and introduces several new members with noteworthy stories, though many go unnamed.
What are your thoughts on it? Do you think that Rosa's editor was right about how the story didn't fit in to "The Last of the Clan McDuck"? Should it have been developed into a full story at some point, or is it better left on the drawing board? Are there any Clan members introduced here or utilized here that you'd like to see more of?
Cover Art Discussion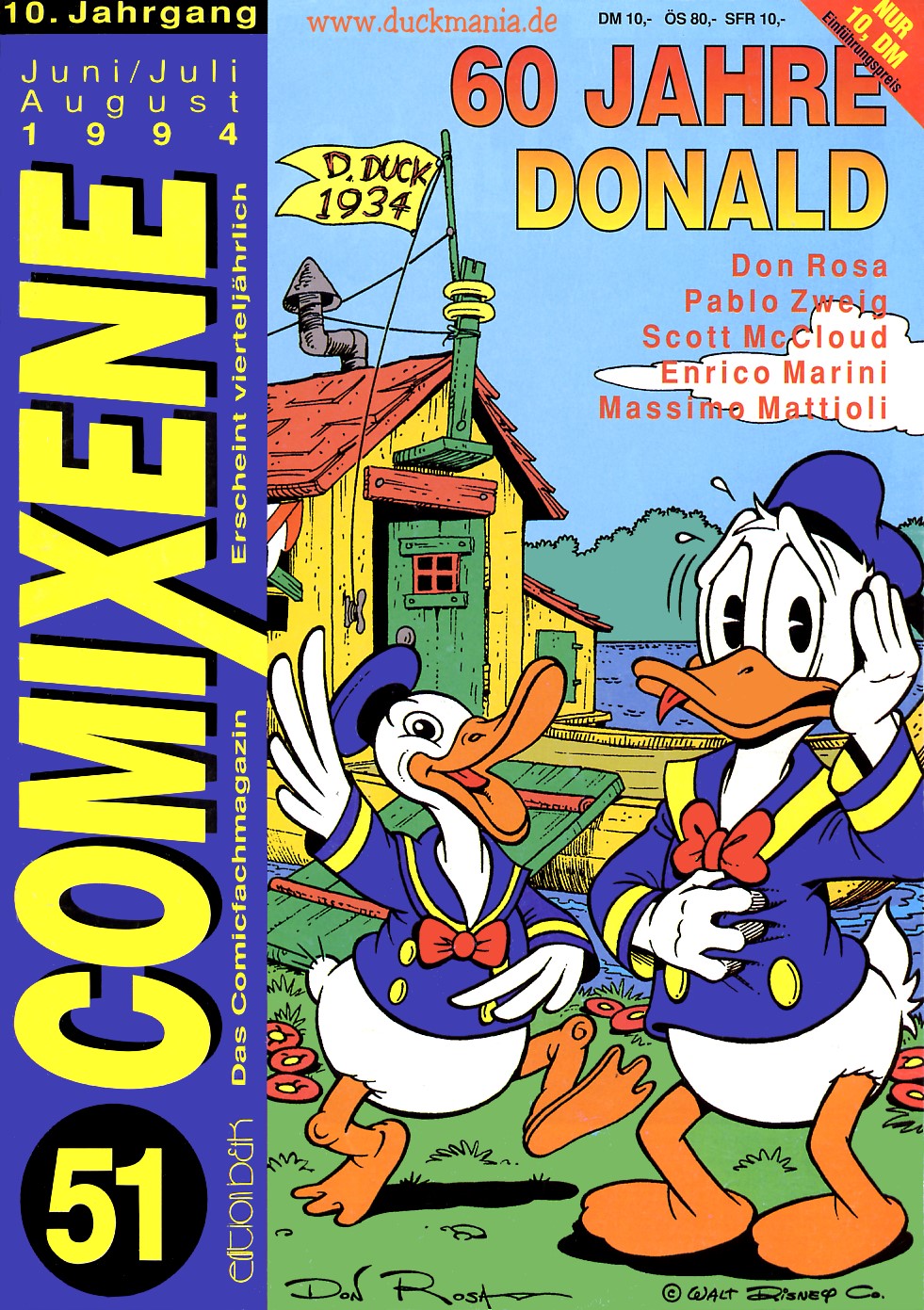 Character Discussion
The Clan McDuck prior to 'Dirty Dingus'.
The Clan McDuck, as has been discussed, have a long history with many notable members.
These members include Sir Eider McDuck, Hugh 'Seafoam' McDuck, Malcolm McDuck and Sir Quackly McDuck, among many others.
What are your thoughts on the Clan, as a whole? Do they have any particular traits that endear them to you, or perhaps traits that you find off-putting? What are your thoughts on the idea of the Clan's primary trait being stinginess, and them being defined near-solely by this trait? Are there any traits among them that you would like to see given a greater emphasis?
Are there any members of the Clan that you particularly enjoy or dislike? Perhaps there are some characters that you enjoy conceptually, but not in practice, or vice versa? Do you have any headcanons or personal thoughts as to the details of members of the clan that have not been thoroughly established?
Fanon Discussion
How important do you think family history is in Disney comics?
One of the most well-known aspects of Rosa's work is his in-depth look at not just the recent history of the Duck family, but also the more distant past.
Rosa comes up with a rather strict timeline - he slots certain ancestors into certain places, and tries to find a clear, logical reasoning whenever a family member is included.
This is in contrast with many other authors - while some make similar attempts to give a relatively coherent history to the family, many others are very liberal in their use of ancestors, cousins and the like.
Where would you fall on this debate?
Would you say that Rosa's strict history and his ignoring non-Barksian relatives and ancestors is a good thing? Do you think this is the model that should be followed by all Duck authors?
For example, say that someone wanted to write a story involving Duck ancestors from a time period that had already been covered by Rosa or other authors/artists - should they adhere to the established stories, even at the cost of their own vision? Or would they be better to write their own stories, even if it contradicts details in other stories?
Do you think that Donald and Co. should have a specific, canonical set of ancestors? Obviously, it would be impossible to incorporate every ancestor established over the years, but should there be a certain baseline that authors/artists must follow?
Or should this aspect of the characters be entirely up to the author/artist?
If there was to be an established canon, would there be any particular ancestors you'd like to see included? Or, perhaps, excluded?
Outside of Barks and Rosa, what would you say are the greatest stories involving Duck ancestors (Or Mouse/Goof ancestors, if you'd like), and are there any that you're not as fond of?
As always, any input, including any that's not discussed above, is always welcome!
Next Week's Topics:
Main Subject: The Terror of the Transvaal - Don Rosa (1993) [
I.N.D.U.C.K.S Link
]Secondary Subject: The Vigilante of Pizen Bluff - Don Rosa (1996) [I.N.D.U.C.K.S Link]Character Discussion: Angus 'Pothole' McDuck