Post by RobbK1 on Mar 25, 2017 20:55:41 GMT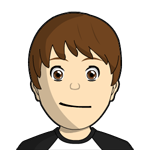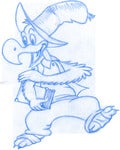 Even if he's meant to be Scrooge, and even if they grew up in the same place, this doesn't mean that they are meant to be brother and sister. See for example this old message of mine from this thread: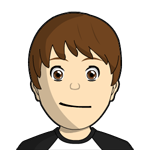 Now I have the story, and after checking I can say that story does NOT portray Scrooge and Grandma as sibilings; quite the opposite, it implies they are not.
In fact, in part 2 Mickey asks Scrooge if he can see the diary of his first day of school, but Scrooge says that to save money he naver kept one. Grandma Duck says that it doesn't matter, as they attended the same class in their first year of primary school and so her diary can also be used to know what Scrooge did that day. This is what is written in Grandma's diary (my translation): "Our school was in a little rural center of the West, in which I lived together with the parents of young Scrooge McDuck..." By the way, the story also mentions Scrooge's father when young Scrooge says he was given 25 cents by his father (a big part of the flashback is about Scrooge looking for these 25 cents after losing them).
In part 3, Scrooge recalls an earlier line of Grandma Duck (spoken by her in part 2 at the start of the flashback) by thinking "Eh! Eh! I can't read but I can smell! That little girl was right! There's a bad smell here..."
Since this story doesn't portray them as sibilings, then the earliest known source to do so is still that 1960 combination of poetry+painting.
By the way, Robb,
are there any news on your young Scrooge story, or your story set in the past with lookalikes of Grandma Duck, Gus and Grandpa Duck?
Well, then, if this story has a very young Scrooge and Grandma growing up with Scrooge's parents in The Western US, it won't meet the criteria of Barks' canon, and most of Uncle Scrooge's fans. So, we can ignore it as a source of "usable information".
Both of my stories you mention above are on hold right now as I am working on stories whose short scenarios have been accepted in principle. For both those "special stories", one each for Sanoma and Egmont, I will have to wait for more publishing space to be allocated. Already a large portion of pages of 2017's scheduled books has had stories assigned to it. It's possible they could both not be given the "go-ahead" until 2018.
The Frisian Folk Tale story about Gus Goose and Grandma and Grandpa, may have to be in a special book, rather than The Dutch Weekly, or, at least, in a special themed weekly. That means an information page or two about the folk tale must be planned, and then other Dutch cultural related stories planned. At this point, I haven't yet gotten the concept accepted by the Editorship. A few of the junior editors said it was a promising idea. But, I need to get the senior editors to get behind it fully, and have the time to organise the special issue (whatever book in which it will be placed). It could, potentially be a Weekly issue, devoted especially to West Friesland, OR, more likely, an issue devoted to Dutch cultural inheritance from The Middle Ages, or Dutch literature inheritance from The Middle Ages, or Dutch Folk Tales. There are several different ways it could be done. And each different theme would require different preparation, and determination of other stories and informational pages.
Right now, I'm working on a couple 8-page stories with Jan Gulbransson for Egmont (1 starring Donald, and 1 Scrooge), as well as one 6-page Gyro Gearloose story. And for Sanoma, I'm working on the final storyboarding of the 10-page audience participation story Donald Duck/Neighbour Jones story that I and a couple colleagues formulated, together with a fan audience providing ideas, at a story writing seminar, at a comic book shop in The Netherlands, over a year ago. Originally, the story was drawn up as a 4-pager. But, it has been expanded to 6, and finally, to 10 pages, to better fit the scope of the main plot. I am also working on a couple of Broer Konijn (Bre'r Rabbit) stories for Sanoma.