Post by drakeborough on Jun 28, 2017 10:45:22 GMT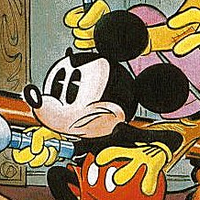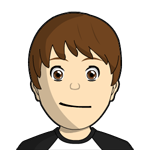 Well, it's a tad more complicated, but what pops up very often is a mild fourth-wall-breaking that seems to imply the "films" are just being done by putting the Toons in a set, giving them a vague idea who they are supposed to be, getting the cameras rolling, and then letting them be themselves. Though of course a grain of salt is always welcome, the idea is much more solid about the Looney Tunes, since it is, in several cases, featured (more or less prominently) in the cartoons themselves, whereas the Disney cartoons being films was only invented for comics and anthology TV specials.
Well, as I said an not a big expert on Looney Tunes, so I don't know how often they used this idea of characters playing roles, but if you said they used it more often than Disney ever did then I have no reason to doubt this. Maybe I will read TV Tropes' article about "Animated Actors" one of these days.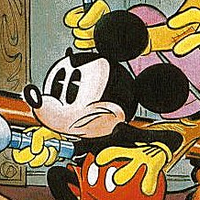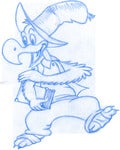 We discussed those already, and drakeborough's reading is that those definitely fall in the "the characters are playing a role" category, where the Goofy we see is just one Goofy lookalike in a world full of Goofy lookalikes, and not actually the Goofy we're used to seeing. Mind you, I disagree, but the point is, this argument won't convince him.
I am curious about something: I can understand why you would accept Goof Troop and derivates, and Max' character in general, as being part of your headcanon. But what is your objection to the idea of George Geef not being the real Goofy? I think the producers of these shorts made the idea clear in many ways, including giving him a different name.
Unrelated to what I said above, but related to the subject of this thread: who came up with the terms "dognose" and "dogface" (which I guess are fan-made words) and when? And what is the exact definition of them? I thought they were used to indicate characters who were basically 4-fingered humans with a round black nose (and, sometimes, dog ears) in opposition to the more generic term "anthropomorphic dog"... and yet I see that Wikipedia regards them as having the same meaning, since the article Dogface (comics) claims that "The most famous Dogface is probably Goofy".