Post by RobbK1 on Jul 30, 2017 9:48:50 GMT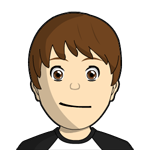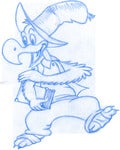 It makes sense. Still, I would think that, even with the occasional out-of-order printing, they would avoid leaving something unpublished for such a long period of time. As for the ads, they are often a problem.
Too bad you think such details are uninteresting, but to each his own.
Well, the relationship between Scrooge and Gladstone is modern stories is not dissimilar from Barks, in which Gladstone is basically treated as a nephew even though he is said to be a distant nephew.
To me the fun part of that scene was when they were bragging about their families while debating which of their sides is the superior one, not when they both defined their exact relationship using terms that Barks thought up very carefully so that they made sense and were coherent with each other. That was meant to complete the discussion, as well as showing how they were related to Scrooge:
I don't consider that exchange fun in itself.
Having a long-winded, egotistical braggart brag try to show that he's related to a famous person by explaining in heavy detail an extremely distant relationship, is typical of silly braggarts, and thereby ridiculous, ironic and, therefore, funny. I thought that exchange was quite humourous. But, I also knew that Barks used it to show Gladstone's true relationship to Scrooge.