Post by Patofu on Jul 9, 2017 14:41:11 GMT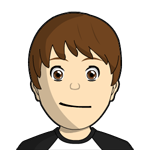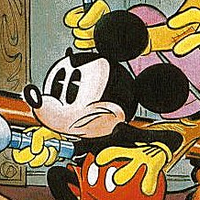 I've always got the impression that Goofy is older than Mickey by more than just moths. Indeed, in Gottfredson's "The Black Crow Mystery" it is explicitly said that Goofy is older, though their age difference is not stated. I'd say it's at least five years.
Even Horace and Clarabelle are clearly older than Mickey in Gottfredson's stories, and there are several jokes about Clarabelle not being so young anymore. In "The Plumber's Helper" Horace even wears glasses while reading. Like Goofy, I think they are on the same generation as Mickey, but they are older than him (maybe they are even a bit older than Goofy).
I probably should've forewarned that I didn't get much access to stories with those two. I know them more from the cartoons than from the comics, overall [and technically even the games, since Magical Quest 2 having Clarabelle was one point that stuck out to me]. I didn't really see anything evidencing them as being that much older.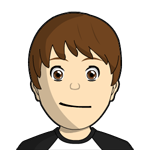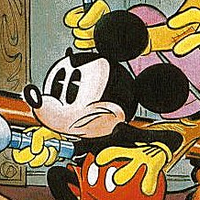 Isn't that a little too young, given that she is three generation older than her great-grandsons Huey, Dewey and Louie?
Maybe. I'm in a period of my life where I have to deal with my older relatives [mainly female ones] suffering a lot due to age. Suffice to say, I would rather stick to my positive feelings, and given how old the grandmothers I knew were at the time they were more relevant in my life...
Maybe she just happened to be a young mother. Not really unheard of, would justify the large family and still being healthy [which means I'd deage both her and her husband by about ten years in Rosa's chapter 10 if I was including her], and would make the rest make sense. [I'm fairly flexible about that, admittedly; have no problems with stories where she and Scrooge are 'basically siblings'.]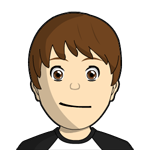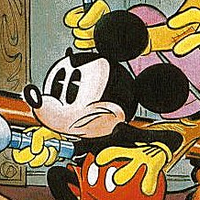 "Matilda is probably a bit older": do you mean older than Hortense, or older than Scrooge? Since Matilda and Hortense are basically Rosa-only characters, we can saferly say that Matilda is 4 years younger than Scrooge, and Hortense is 5 years younger than Matilda.
Read the whole paragraph. 'relatively same ages as the Don Rosa portrayal [...] Matilda is probably a bit older'. So Matilda could be more than 5 years older than Hortense.
Any other questions?