Post by That Duckfan on May 25, 2020 18:17:08 GMT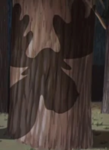 Donald Gets Drafted
).
I agree with the theory of Eider being the aviator-uncle mentioned in
Donald Gets Drafted
. Eider is a falconer, and his passion for birds might very well bleed into a passion for the skies.
---
Speaking of Quackmore's death; I've been thinking of how I would off him in my own version of events. The following is some sort of expansion of my WWII-chapter:
I think Quackmore would either get drafted or sign up for the second WW along with Donald. Maybe he would even try to talk Donald out of joining, as he has no faith in his son. But Donald is dead set on proving himself and showing his father what he's got.
As an experienced fighter pilot, Quackmore is tasked with educating the new pilot-recruits. Among them is the man who will someday become Della's husband. He excels at everything, while Donald is a constant failure.
Donald isn't accepted into the air force and is instead sent sent to the navy (I have no idea how signing up for war works nowadays, and even less how it used to work in the 40s).
Otherwise, this chapter would mostly unfold as before. Donald is stationed on the same ship that holds Quackmore and Della's future husband, and he'd constantly try and fail at showing how heroic and competent he is. This would culminate in him stealing a plane, which he crashes in South America.
Maybe Donald is presumed dead by his family following this? And then one day while adventuring with Panchito and José, he'd find out that his father has passed (most likely killed in action). Donald would get this information from either a newspaper or overhearing a conversation or something.
This would cause him to go home to America.
With the tragic relationship my version has set up between Donald and his father, the darker and sadder part of me likes that the two would never make up. Quackmore just dies before they resolve their conflict. Such is life sometimes. And this would fuel Donald's frustrations even more, as he can't even fight with his father anymore.
Offing characters is such an iffy subject, but if it has to be so I wouldn't go into too much detail about it.
"Quackmore died when he blew a fuse." There. If Barks can kill off a character for a wry joke (thinking of Gladstone's parents here), then so can I.