Post by Scrooge MacDuck on Jul 15, 2020 22:56:32 GMT
I think my benchmark is late 30's/early 40's.

Alice
and
Oswald-
era Pete displays no clear sign of age either way, but in retrospect, the fact that he's substantially thinner than the classic design supports the view that he's younger than his peg-leg and status would suggest, and that he's actually in his late 20's. Actually, you could say the same of thin, dare I say athletic "Cat-Pete Mark 1" in
Steamboat Willie
.
The Chirikawa Necklace
suggests Pete and Trudy are something like six or seven years older than Mickey, for what it's worth.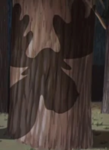 Barnyard Battle
is actually Mickey's father serving in World War I.
There I have to disagree with you — to think
Barnyard Battle
genuinely depicts World War I seems to cut against the grain of the cartoon itself to such an extent that I don't really see the point.
On its own terms, it clearly runs on a slightly lower level of the MEAS scale than the Mickey mythos we're used to, and is supposed to show a conflict in the animal kingdom between cats and mice, which mirrors WWI in the same general way that Basil of Baker Street, Dr Dawson and Professor Ratigan mirror Sherlock Holmes, Dr Watson and Professor Moriarty. But even if one strips that way, most of the visual jokes in the cartoon rely on the fact that it's specifically a rustic,
barnyard
battle, fought on a very small scale using whatever's available as weaponry and gear.
My headcanon for reconciling the film into a broader chronology is, taking this into account, that it depicts an escalation in the old rural feud between Early Rural Mouseton (or just Silo Center if you don't buy the idea of Silo Center growing into the urbanized Mouseton) and Catville or Cat-Town, whose relationship to Mouseton would match that which Goosetown has with Duckburg. Lines are crossed that usually wouldn't be, but it's ultimately all laddish fun between a few dozen excitable young men on either side.